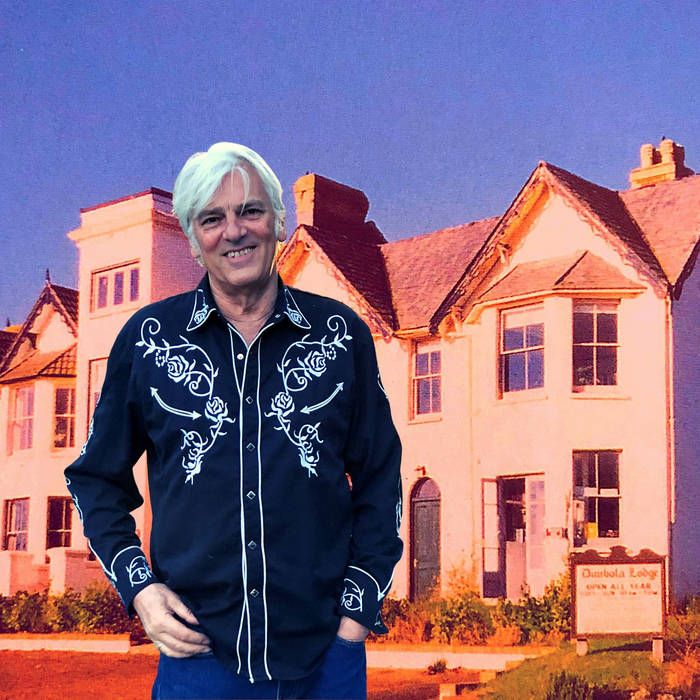 In 2014, Robyn released The Man Upstairs, a folk record produced by the legendary producer Joe Boyd, known for his work with Fairport Convention, Sandy Denny, and Nick Drake. Robyn has said the concept of the record is like a mid-1960's Judy Collins LP: half covers and half originals. The Man Upstairs is a real triumph for Robyn and an excellent record. 
Which brings us to The Man Downstairs, a set of demos he recorded prior to The Man Upstairs. None of these songs made the Upstairs cut, but it's an interesting collection. This is also the second full-length release on Robyn and Emma Swift's own Tiny Ghost Records. They are taking a total anti-Spotify position, and I applaud them for it. I've purchased everything they've released so far. Spotify notoriously is a miserly deal for the artists featured. Our Singles Going Steady Podcast can be heard on Spotify, a deal which provides no income for us. 
Of the ten songs on The Man Downstairs, Robyn's cover selections are the best, He does a beautiful version of Nick Drake's 'River Man,' a surprisingly good folkie version of 'Arnold Layne,' the first Pink Floyd single written by Syd Barrett, originally produced by Joe Boyd. There is a dark take on Townes Van Zant's 'The Tower Song' that is exceptional. Of course, there is a Dylan cover, 'Born In Time' from Dylan's eccentric 1990 release Under The Red Sky. As usual, Robyn gives these impenetrable Dylan tunes a melody and clarity you often don't hear in the master's version. 
Robyn's own songs are a mixed bag, but the Johnny Cash take on 'I Pray When I'm Drunk' (later to appear on 2017's Robyn Hitchcock) is still embryonic but getting into shape. 'Oh Seeing Your Photograph' is a beautiful song, delicately picked on an acoustic guitar and with a lovely Robyn melody. 
This is a record for Robyn fans. If you are not so familiar with him (and why not?) try The Man Upstairs or Robyn Hitchcock. But if you are a fan (and you should be!), you will love some of these tunes, especially the inspired covers. 
----Steve McGowan 
Thanks for dropping by. This blog is part of zubrecords.com, an indie label run by people who make and love music! Check out Alert for blogs on music, films, books, and more! Our podcast, Singles Going Steady, is on all major podcatchers and at tinyurl.com/SGSPodcast Lots of cool things to read and listen to at zubrecords.com