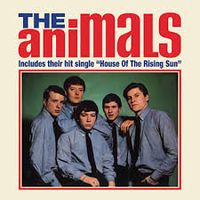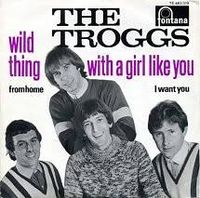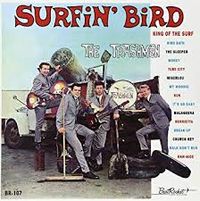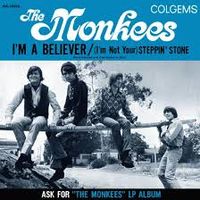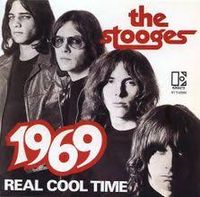 So, I recently read a great article on the Consequence Of Sound Website about  "The 50 Albums That Shaped Punk Rock." The article actually listed many punk bands as influencing punk, which is interesting. This got me thinking about individual SONGS that truly influenced punk. I'd like to present a few in the context of my own band, The Beef People, and other bands from the true punk and hardcore scenes. 
My own story in starting a band began around 1981. I was at Furman University in Greenville, SC and completely clueless about my future plans. My track at college was something vague, like History, English, or (God forbid) law school.   
So I decided to start a band. Could I play guitar? Hell no. Sing? Not well. Write songs? Erm.  From this my own punk rock/DIY experience began. I latched on with my High School pal Sven, who was light years ahead of me on the guitar, and I started to practice. No lessons, learning everything the hard way and doing things (guitar fingering and technique) as wrong as possible, but still I persevered. It took me almost a year to properly play a bar chord, and from then on that key opened the lock to punk rock. 
In my estimation, the ultimate punk rock precursor is The Kingsmen and 'Louie, Louie.'  It is three chords, literally thrashes along, you can sing any lyrics you want to it because the original is indecipherable, and it's everybody's first song they play when they've learned bar chords on the guitar. The early Beef People played it, Black Flag released it as a single, Motorhead did it, and it was a staple of Iggy Pop's live set for decades. Need I say more? 
Another song we played was The Animals' version of the blues chestnut 'The House Of The Rising Sun.' Sounded great with a cheap Vox guitar (Like I had) and Russ Morin playing organ. 'Wild Thing' by the Troggs was another super-easy punk chestnut, and I'm not talking the guitar heroics-of-Hendrix version. 
A lot of the American punk groups looked back to 60's 'Garage' punk and surf music. The Ramones made a thrash of 'Surfin' Bird' by The Trashmen - it was perfect for their slightly stoopid image. They also did The Rivieras 'California Sun,' a bit incongruous for four bruddas from Queens. 
The Dead Kennedys did a magnificent surf-inspired cover of Elvis (Presley's) 'Viva Las Vegas with some additional twisted lyrics. Washington DC's Minor Threat  did a light speed version of The Monkees' 'Steppin' Stone.' The Patti Smith Group made their name on her inspired take of Them's 'Gloria' - adding the intro "Jesus died for somebody's sins but not mine." Devo, arguably more performance art than punk, had a field day with The Rolling Stones' 'Satisfaction,' pulling it apart and removing all the recognizable bits. Even the American country canon was fodder for some punks, with Johnny Cash's 'Ring Of Fire' remade by both Wall Of Voodoo and Social Distortion. Art-punk monolith Mission Of Burma covered The Stooges '1969' and '1970' as well as Pere Ubu's '30 Seconds Over Tokyo.' Burma spinoff The Volcano Suns did a fine version of the MC5's 'Kick Out The Jams.' 
The British punk groups often looked to the American proto-punk bands. The Sex Pistols were known to play Jonathan Richman's 'Roadrunner,' which in itself owes a heavy debt to The Velvet Underground's epochal 'Sister Ray '  The Pistols regularly covered The Stooges 'No Fun' and wrote more than one song that was directly taken from Iggy and The Stooges 'Raw Power.' Rotten et al also covered The Monkees' 'Steppin' Stone,' Chuck Berry's 'Johnny B. Goode,' and (for a British perspective) The Who's 'Substitute.' The Damned were cheeky enough to blitz through The Beatles 'Help," and The Clash did clever covers of The Bobby Fuller Four's 'I Fought The Law,' Junior Murvin's 'Police And Thieves' (a real reggae track), and Vince Taylor's rockabilly opus 'Brand New Cadillac.'  Joy Division also covered The Velvet's 'Sister Ray' in a way only Joy Division could: with all four members bashing it four-to-the-floor..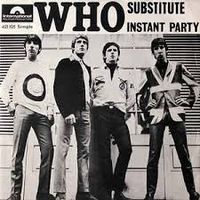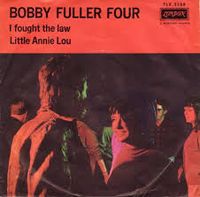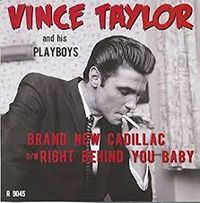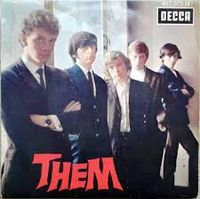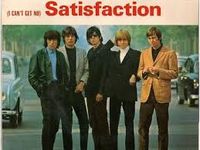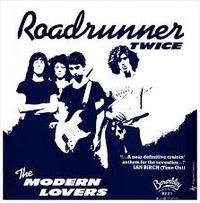 The songs that truly influenced some of these early punk and hardcore bands are all over the map, but almost all are generally easy to play, lyrically simple, and great basic rock and roll. I'm going to include a playlist for this one - please comment if there is any track you think is really missing. These are the progenture sounds that lit the way for the punk revolutionaries of the late 70s and then their children, the little siblings of the 80s, like my own band. Everyone has to start somewhere. 
---Steve McGowan