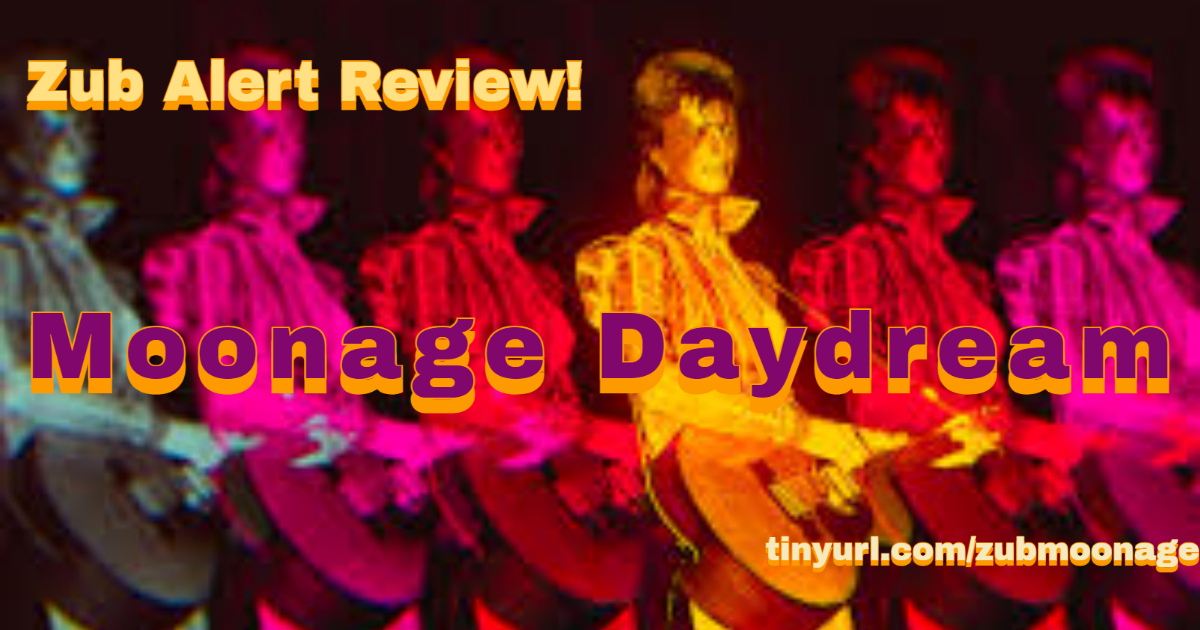 This is by no means the typical rock documentary, in any way, shape, or form. Maybe it's the subject: the always curious, never-stationary shark moving through creative waters, shape shifting, image changing dynamo that is David Bowie. There never was, or will be, another like Bowie, and this movie goes a long way to showing and explaining the phenomenon. Directed and produced by auteur Brett Morgen, who had approved use of the Bowie estate archives, and musically produced by Tony Visconti, who was in charge of musical mixes and the soundtrack. The movie is narrated by Bowie himself, in words from interviews and chat shows. 
The story starts with Bowie voice-over quoting Niesche, against a visual backdrop of fast cut images, especially focusing on space. We see clips of Major Tom and 'Space Oddity,' 'Life On Mars', and the bleak imagery of the 'Blackstar' video. Images fly by as home movies of crowds lining up to see Ziggy Stardust are shown, and there is exceptional footage and sound of the Ziggy-era band doing 'Wild-Eyed Boy From Freecloud' into 'All The Young Dudes.' This footage alone is worth the price of admission. The crowd is shown, not teenyboppers like at a Beatles show, but as true believers in front of their rock and roll messiah. Mouths are agape, many are crying, and there is a cult-like feeling among the freaks coming together in front of their fearless leader. This footage gave me goosebumps. Later, Bowie casually mentions he created Ziggy as a rock and roll messiah, but the fans put way more investment into Ziggy than he ever did. He mentions they were creating the 21st century in 1971, which is a hallmark of all of Bowie's best work, being future-forward facing. There's footage of Bowie wearing heavy blue eye makeup, Woody Woodpecker hair, and a bright blue suit with heels as he goes through a wringer of interviews asking him about his bisexuality. David handles everything with discretion and aplomb.
There's live footage of the band doing 'Jean Genie' with Jeff Beck, which morphs into The Beatles 'Love Me Do.' Bowie is shown working in his studio, painting, mostly portraits on acrylic. There's footage of him living in Los Angeles, a city he says he "detests," living in the desert in isolation, being driven around like a tourist, and going through his heavy cocaine phase. There is live footage of the Diamond Dogs Tour, and a rousing version of 'Cracked Actor' where he holds a skull, Yorick-style.
Bowie discusses his older half-brother Terry, who introduced him to cool books, music, and fashion. Terry joined the Royal Air Force, developed schizophrenia, and stayed in hospital for the rest of his life. He seems to be aware of mental illness in his family and has some fear of it happening to him. Bowie tells an interviewer "I never became who I was supposed to be." He is shown solo, with his 12-string acoustic, playing 'Space Oddity' in a version that ends with Ziggy footage of the same song. It's beautiful and a masterful edit at the same time.
Bowie is shown challenging himself., moving from Los Angeles to West Berlin, (before the Berlin Wall came down) finding assistance with Brian Eno and Tony Visconti and developing a "new language" to make music (including Eno's Oblique Strategies card sets). This was Bowie's "Berlin Trilogy" when Low, Heroes, and Lodger were made. 'Sound & Vision' is played and Bowie discusses change, and there is a terrific live version of 'Heroes' with Adrian Belew playing the sustained guitar part. At this point in the film, Bowie is 33 years old, has released 17 LP's, starred in a few movies, successfully shown his artwork in a few international galleries, and played John Merrick, The Elephant Man, on Broadway to critical acclaim. Morgen shows the 'DJ' video as well as 'Boys Keep Swinging' (Bowie in three different drag parts!) and the 'Ashes To Ashes' video. Bowie is traveling all over the world, describing himself as a "beatnik traveler." They show him in Japan as interviews run with him  explaining he didn't want to expose himself personally so he used himself as a canvas to create characters. He discusses his artwork as portraits of people in isolation, and that his art is about searching for the truth.
There are home movies showing the tanned, blonde haired Bowie in Thailand and Vietnam, discussing the pendulum swinging back, from icy and high tech to more happy. He records Let's Dance and begins the 1980's on a world tour, the 'Modern Love' tour, which he describes as "obvious and positive." It was obviously and positively lucrative, and Bowie made a fortune touring worldwide. There's live footage of 'Modern Love,' and Bowie's voice is just killing it. There's an interview where Bowie wonders if he needs to write anymore, as he realizes he is a great entertainer. He continues to tour (the 'Glass Spider' tour is shown), then footage of Ziggy doing 'Rock and Roll Suicide.' Bowie is shown in Japan, unhappy with touring, not wanting to "please people," saying "My Work Is Not Me." Then he meets his future wife, Iman - "That's it. It was over."  Bowie is once and for all, finally, genuinely happy.
Discussing his work, he says "chaos and fragmentation is my throughline," Live footage of 'Hello Spaceboy' is shown, a powerful rocker all about chaos. There's a  great sequence of splices with all Bowie's movie parts, interspersed with Buñuel eyeballs and images from Metropolis. As Bowie discusses how "intriguing" it is to work outside the system, The Velvet Underground are shown. His last quote in the film is "If you feel safe in the area you're working in, you're in the wrong area." From here the film goes to the 'Blackstar' video, where the little girl with a tail finds the astronaut corpse (Major Tom), and then to a modern recording of 'Memory Of A Free Festival.' Bowie, in his cancer weakened voice, sings:
The sun machine is coming down/And we're gonna have a party
He is singing in front of a crowd singing with him. This is the last image in this remarkable film.
What a movie. Truly astounding. The imagery and story are perfect, and the subject endlessly fascinating. This may be the best rock doc I've ever seen. I can't recommend this movie enough, please check it out on HBO or a number of streamers.
—--Steve McGowan